Lobos
My Lobos are from Mella at Dewnar Ridge!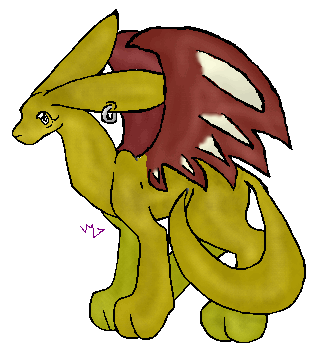 Name: Nekura
Meaning: Japanese for "dark-natured"
ID: lf026
Gender: Female
Color: Gold and Blood
Element: Dark
Mutations: Earring, wings
Notes: This Female is Alpha to darkness!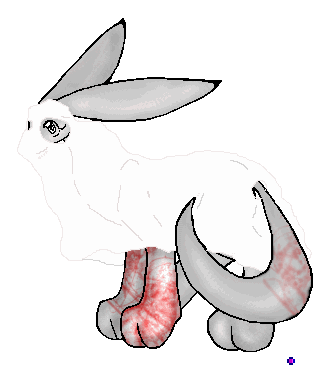 Name: Mehalor
Pronunciation: Meh-hah-lore
ID: lm031
Gender: Male
Color: Fiery Gray
Element: Night
Mutations: Ghost Costume
Notes: This Lobo is all ready to Trick or Treat
anytime with his 100% Cotton Sheet!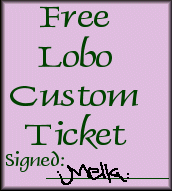 Muahaha, free custom from my goodie bag!